3 goals to Aging Well
Someone to Love (Emotional)
Something to Do (Mental)
Something to Look Forward To (Physical)

Topics to be covered:
1. What lessons do I need to learn to grow old gracefully?
2. What "Script" blocks keep me immature?
3. Do I want a life of gratification?
4. Do I want a life of satisfaction?
5. Do I want to share my life?
Join Dr. Pat Allen for a very special one day seminar offering in-depth information on the Physical, Emotional, and Mental aspects of being a healthy person.
Growing Older Gracefully ONE DAY Workshop
Location:
901 Dove St. Suite 150, Newport Beach CA. 92660  
Time:
 9:00 am to 4:00 pm
Cost:
$150.00
Date Available:  
Sunday, June 3, 2018
---
Click on the "Purchase Your Ticket" button below to purchase!
Limited to 6 attendees per class  
Bring email confirmation/receipt as your ticket to seminar, These classes are non-refundable 21 days before class, I will do my best to resale your spot for refunds when notice is after 21 days. 
For further information or questions,
Please contact Sue Wagner
949-723-0338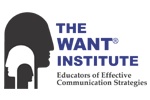 Note:  The Institute is a recognized 501(c)(3) Educational and Charitable Organization, and all monies tendered to the Dr. Pat Allen WANT® Institute are tax deductible. We recommend you consult your tax professional for further information.