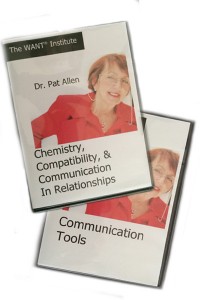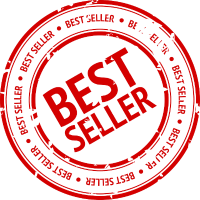 SALE! This DVD set is over 3 hours full of Dr. Pat Allen's insights on the Dynamics of Human philosophies on the Dynamics of Human Interactions, which Dr. Allen has learned from over 30 years of practicing couples counseling, her weekly jam-packed question and answer seminars, all-day workshops and hundreds of appearances on TV and Radio. Watch a sample of the video below. (we do not ship internationally)
Special Price: $29.95
$49.95 –   $29.95
NOT AVAILABLE until AFTER November 1st, due to back orders and high demands. 
In the first DVD you will Learn:
How to attract the right Man/Woman
Yin and Yang, Masculine/Feminine Energy system.
Why equality in a relationship may not be what you are looking for.
Why sex before commitment is a bad deal.
What makes a man want to commit.
What makes a man run away from a relationship
How Men & Women complement each other
Characteristics of a Rational committed relationship.
Phases and Types of a Relationship
How People form Relationships
Basic Human Needs.
Do you want to be Respected or Cherished?
Relationship contract items
 
Second DVD  "Communication Tools" Includes chart manual
Insight into the 5 "Curses" of life, and their antidotes.
Brain Differences.
The Power of Dr. Pat Allen's coveted negotiation tools.
How To Make decisions Rationally.
Stroke and Stand , Validation, 5 Step Clean up.
Amigo Talk.
 
The "Secret" of life is really learning how to communicate effectively and with integrity.  Dr. Pat Allen can help you prepare yourself for better love and a better life!
Sample of the Video